Rebuild the OneNote search index to solve the search not working
We all have such experience, obviously the phrases in the current page, OneNote searching is less than the phrase. We can let the OneNote to recreate the search index, to restore the lookup function accurately.
Gem for OneNote
provide a shortcut to rebuild the OneNote search index.

Click the "Rebuild Search Index" command in "Cooperation" tab.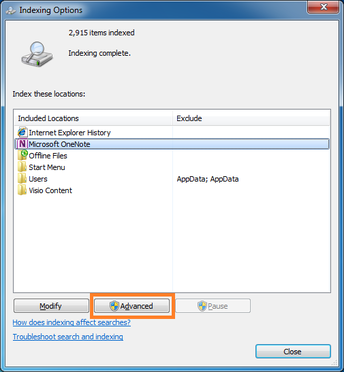 In the Indexing Options dialog, click the "Advanced" button.
In the Advanced Options dialog, click the "Rebuild" button.
The system will rebuild the search index. It will spend a long time to rebuild the index.
We can search during rebuilding.