UWP: Insert a Annual Calendar for a Specified Year in OneNote for Windows 10
Gem Menu for OneNote UWP adds the annual calendar feature based on a custom calendar.
Annual Calendar in Customize Calendar
At first, place the cursor in OneNote to specify where to insert the calendar.
In Gem Menu for OneNote UWP, Click "Insert" menu -> "Calendar" -> "Customize Calendar" menu item.
It opens a calendar window. You can specify the year in this window.
Then, click the "Annual" button.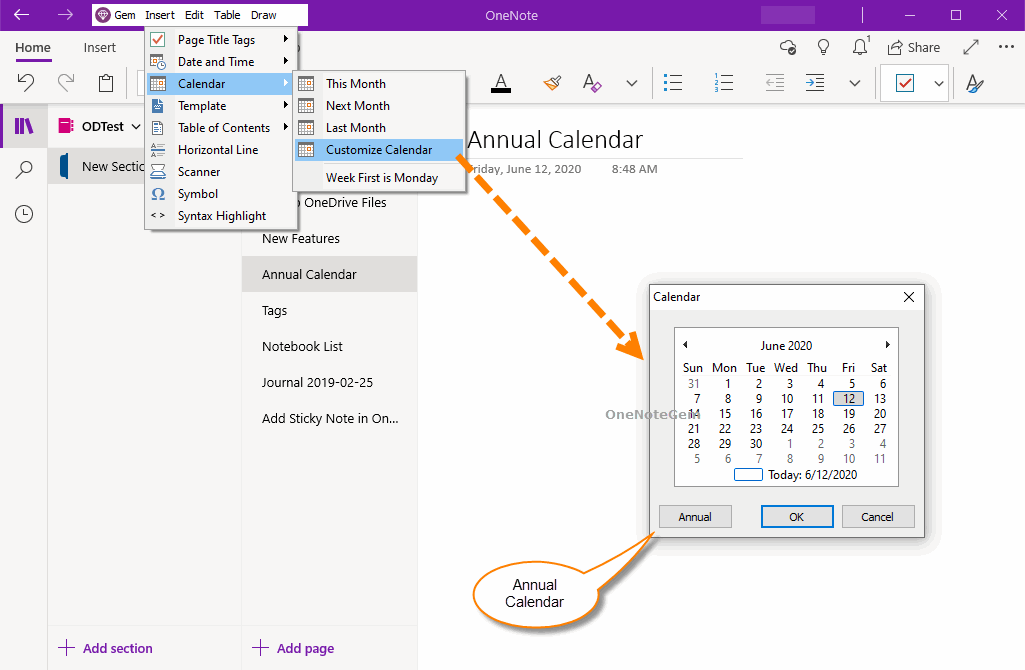 Annual Calendar on the OneNote Page
Gem inserts the calendar for the entire year from January to December at the cursor position on the current OneNote page.