Merge Vertical Cells in the OneNote Gem Table
In OneNote, merge the cells in the Gem Table vertically.
The point is how to select the cells of these vertical in Gem Table.
Select the Cells of the Gem Table Vertically
Way 1:
Press Ctrl key, then click on these cells one by one with the mouse. This selects the vertical cells of Gem Table one by one.
Way 2:
Place the cursor in a cell and click on the Table tab -> "Select Column" feature in the OneNote ribbon. It will select the column.
Then, press and hold the Ctrl key, with the mouse, click the cells one by one on the column does not need to merge, it will exclude them from column one by one.
Merge the Selected Cells
Finally, in OneNote ribbon, click "Table" tab -> "Merge Cells" group -> "
Merge Cells
" feature.
It will merge the selected cells.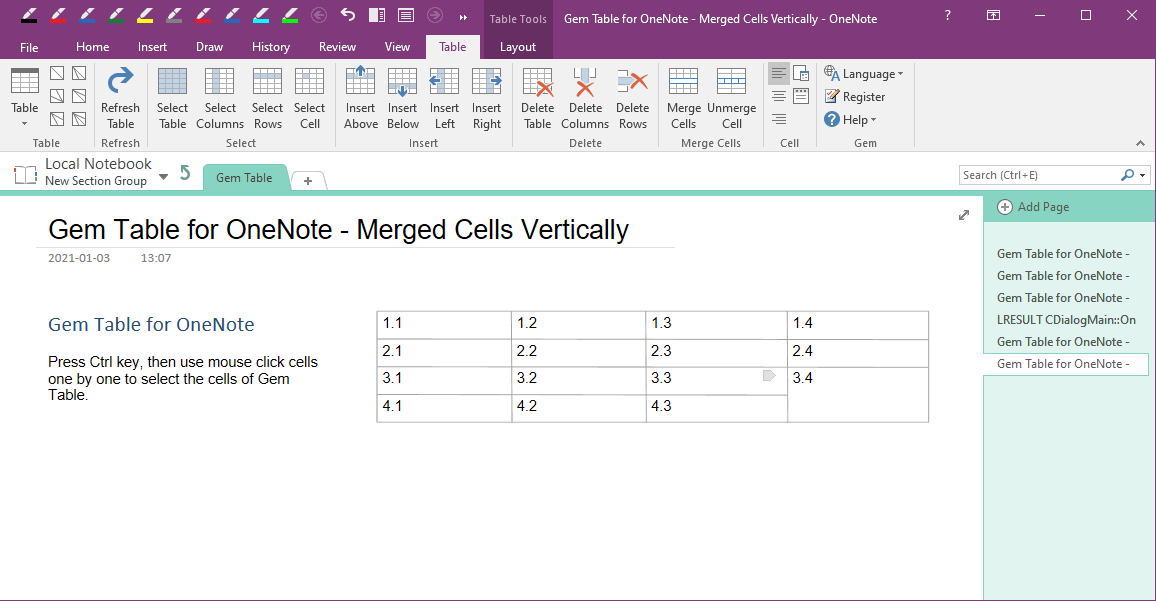 Demonstration