Use Fix One to Clear Office 2021 Junk After Uninstalled Office 2021
During the uninstall of Office 2021, it was found that Office 2021's uninstaller did not completely erase Office 2021 data.
These data can lead to errors of judgment by other software.
Therefore, Fix One adds the ability to clear Office residual data from Office Remain data.
Used to clear data left on the machine after Office 2021 is uninstalled.
How to Clear Office Remain Data
Run Fix One after uninstalled Office 2021.
Click Tools tab -> Install and Uninstall group -> Clear Office Remain Data button.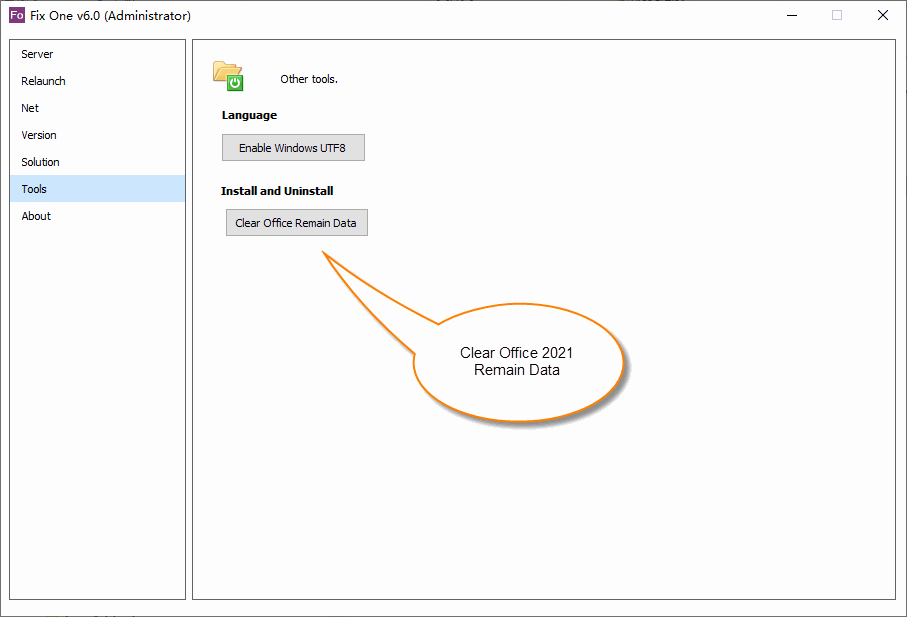 If you uninstall Office 2021 and then install other Office, uninstall the Office before you clean up the residual data with Fix One. Then install Office.