No docx File Type in OneNote's Export
With office installed multiple times, still no Word Document .docx file type in OneNote's Export interface.
Can't export note to .docx file.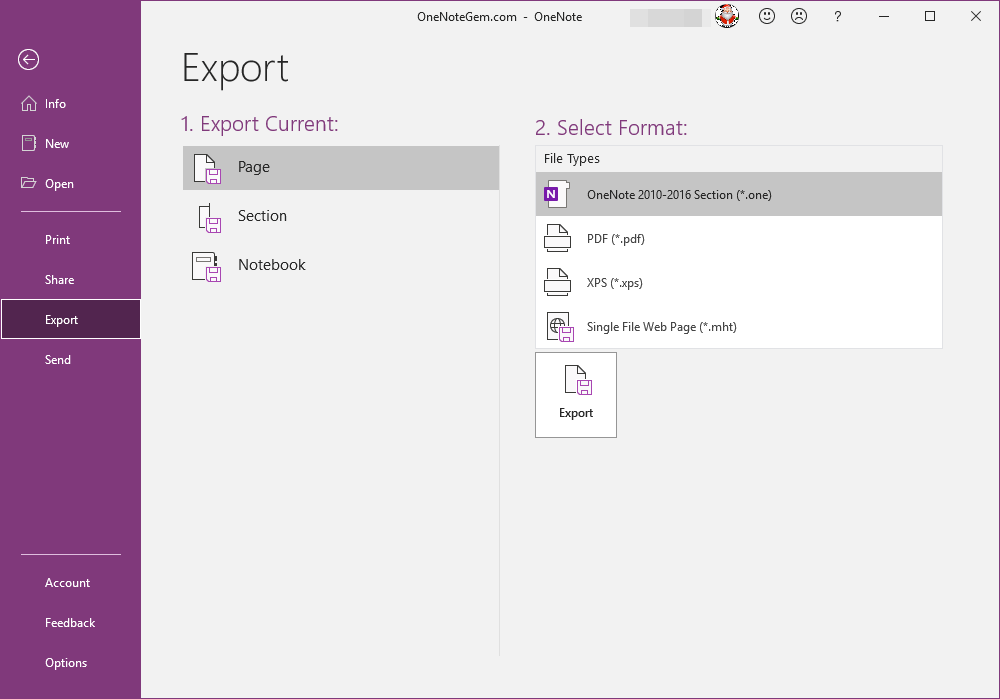 After Install Office, It Need to Run Word Once and Let It Initialize
This is because Office, which has just been installed, has not been initialized for Word.
You need to run Word at least once and let it initialize itself once.
Back at OneNote's Export interface, you can see that there are two more file format options:
Word Document (*.docx)
Word 97-2003 Document (*.doc)