By Default, the Notebook List Pane is changed to the Right
In the new version of OneNote 2021, it displays the notebook list pane on the right side of the main window by default.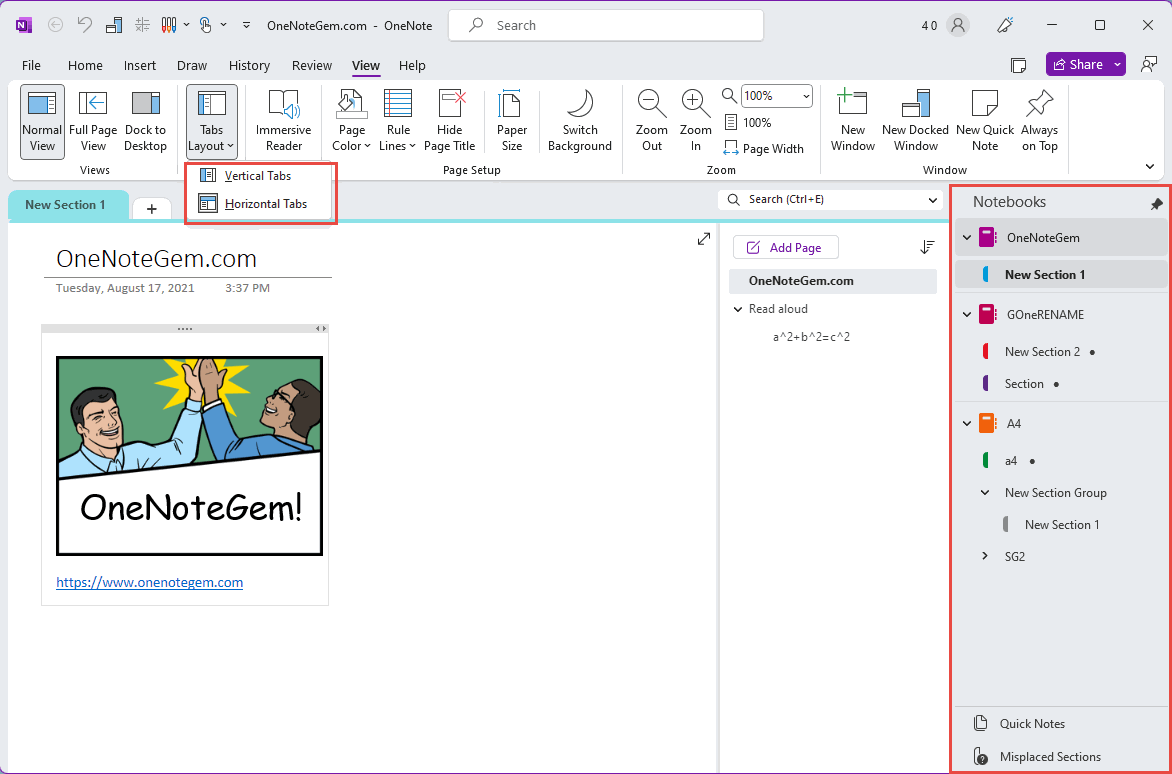 How do we restore it back to the original, shown on the left?
Method 1: Use Vertical Tabs
The new version of OneNote 2021 moves the notebook list pane to the right when displaying sections using horizontal tabs.
If we set the section to be displayed using vertical tabs, it will change to display the notebook pane on the left.
Set up vertical tab steps: OneNote's ribbon -> View -> "Tabs Layout" menu -> Vertical Tabs
Method 2: Set up in Options Window
However, if you don't want to use vertical tabs to display sections, and just want to use horizontal tabs, you can go to OneNote's options window to set it.
Follow steps:
In OneNote, File -> Option -> open options window
In OneNote options window -> Display -> Horizontal Tabs Layout Options
Check: Show notebook list on the left
Note: "Show notebook list on left" is only available when use the horizontal tabs to show sections. When in the case of using vertical tabs display sections, this check option is grayed out and cannot be clicked.