Row to OneNote is primarily about software that have rows in Office such as Access, Excel, Project that have some rows want to take notes with OneNote.
Select Multiple Rows, Send to OneNote into Multiple Pages
At first, select multiple rows in Excel
Then, click "View" tab ->Row to OneNote
In "OneNote Page Elements" window
In "Header Row" box, input the row number. In this example, the header row number is 3. So, input the 3.
For the title of the OneNote page, you can choose elements. Then, "Row to OneNote" generate the page title for OneNote with the elements.
The options offered are:
Excel sheet name: Customer Contact Details
Row number of header: 3
Cell A Content of Header Row: Customer ID
Cell B Content of Header Row: Company Name
Cell C Content of Header Row: Contact Name
Cell D Content of Header Row: Billing Address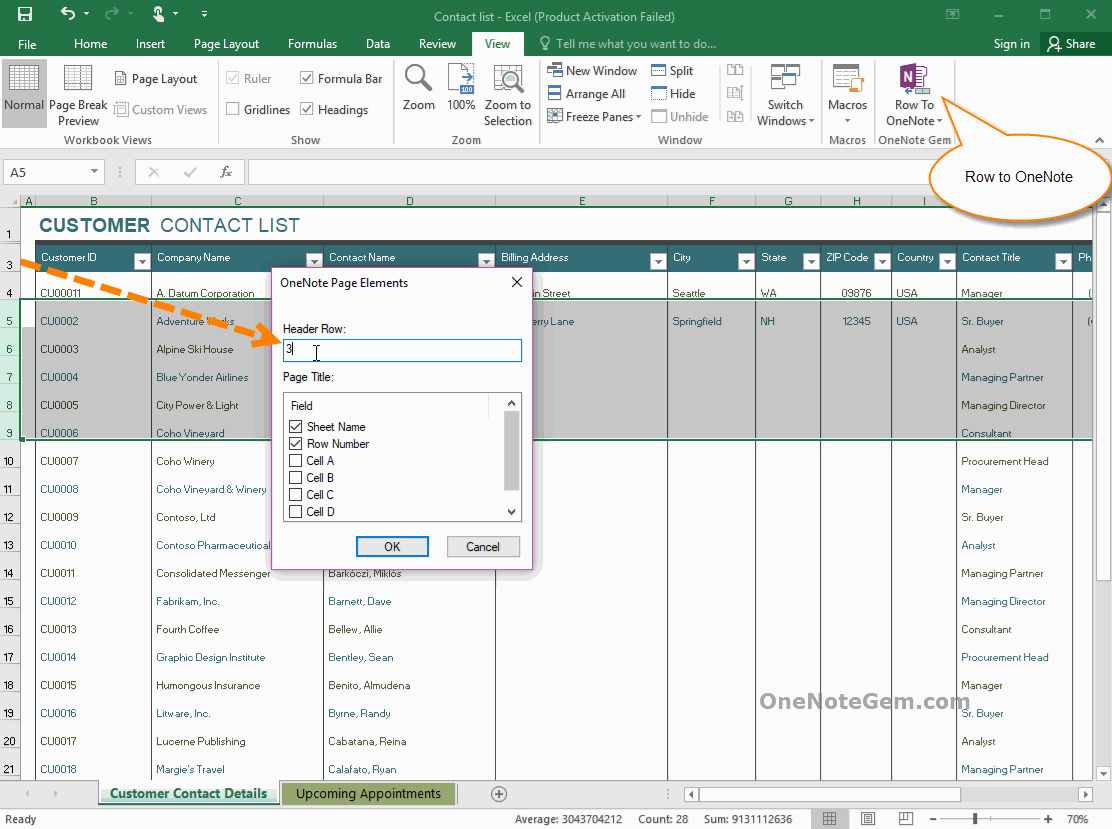 Build Multiple Corresponding OneNote Pages to Take Notes for Individual Excel Rows
"Row to OneNote" creates a new OneNote page for each selected rows, and then combines the header and the contents of the row into a table, and sent to this OneNote page.
At the same time, the OneNote page comes with a link "Link to Excel Row", which allows you to jump directly from OneNote to the corresponding Excel row (if Excel doesn't open, the workbook opens automatically). This makes it easy to take notes for a row of Excel.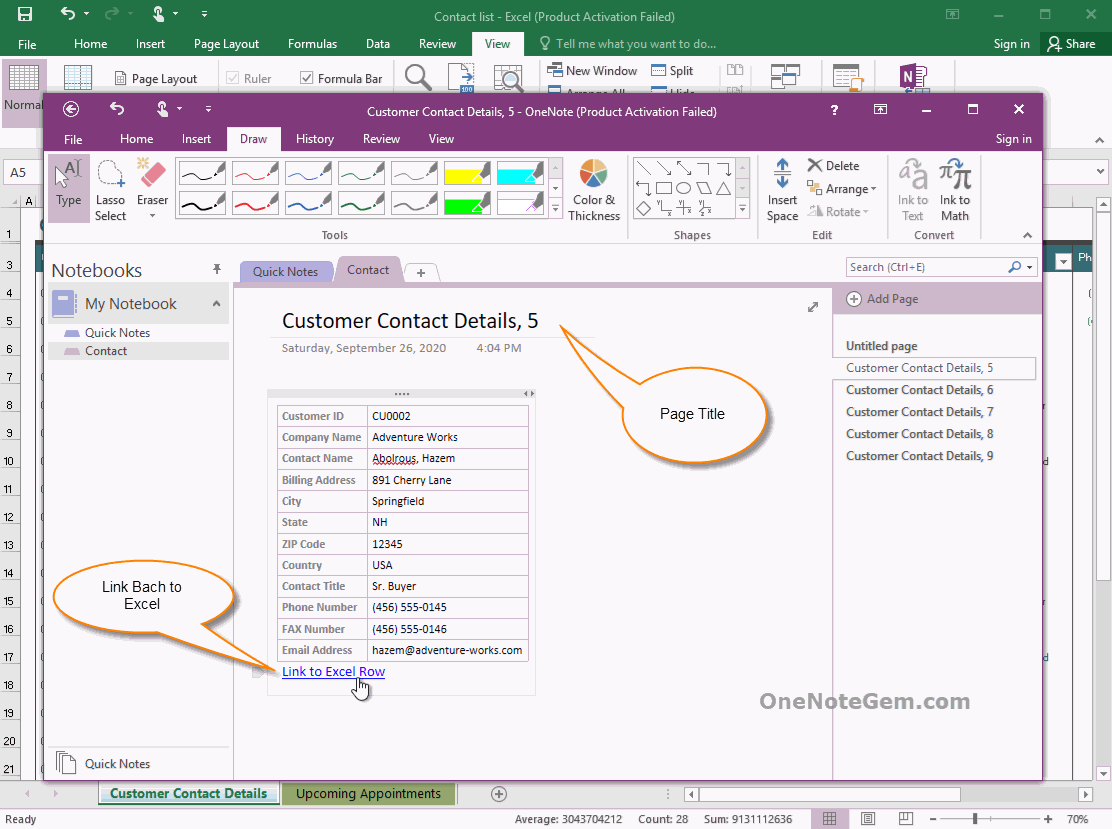 Tip:
If you want to jump to OneNote from Excel, select a excel row, then in drop down the "Row to OneNote" menu, click the "Create OneNote Page Link" menu item. It will create a link for this row with current OneNote page.
This enables Excel that can jump to OneNote from Excel. The implementation uses OneNote to take notes for Excel.
Demonstration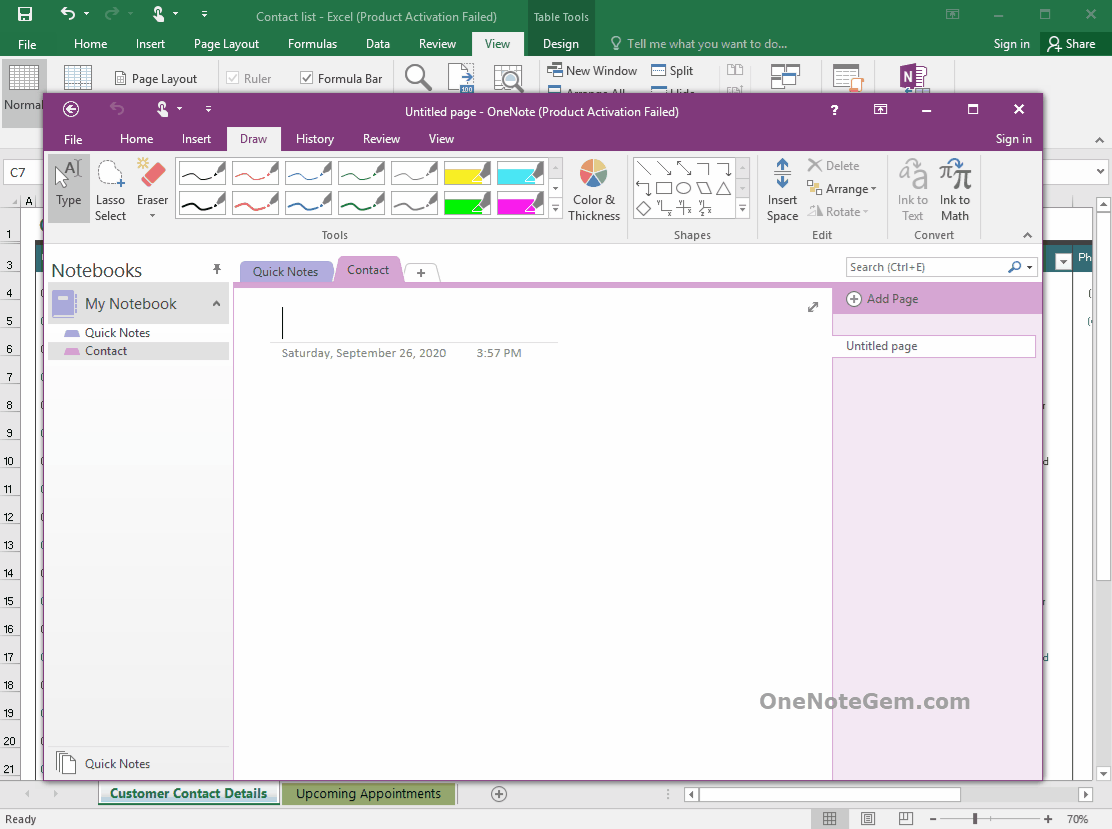 Download Row to OneNote
Related Documents