What is the Note Container?
OneNote show the note containers on the pages by default.
Like the text box in Word.
Note containers can be moved on pages.
It allows for narrowing and widening in the horizontal direction.
However, it is not allowed to pull high or low vertically.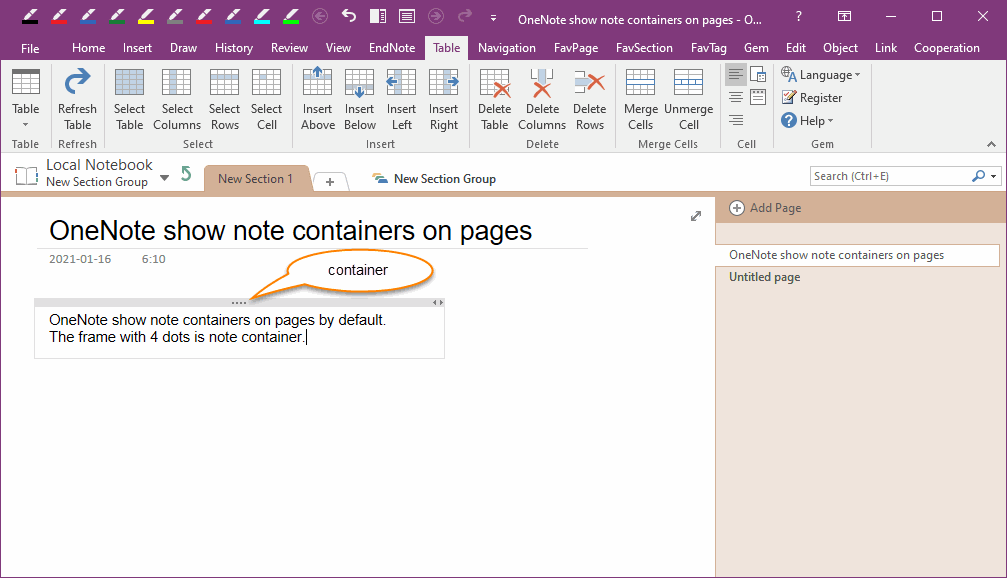 Don't Show the Note Containers on Pages
Go to OneNote "File" tab -> Options -> in OneNote Options window -> Display ->
Unchecked the "Show note containers on pages".
The OneNote page no longer displays note containers.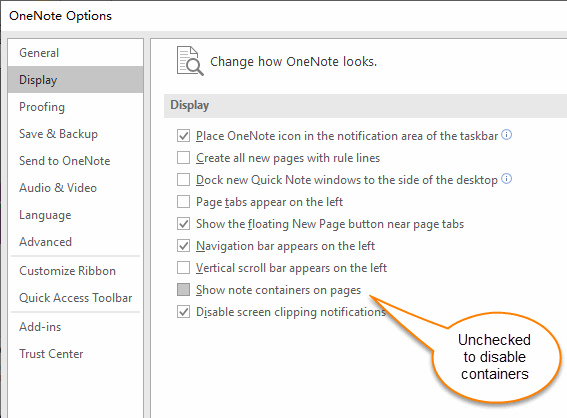 OneNote not Display Note Containers
Follow is OneNote not show the note containers on page.